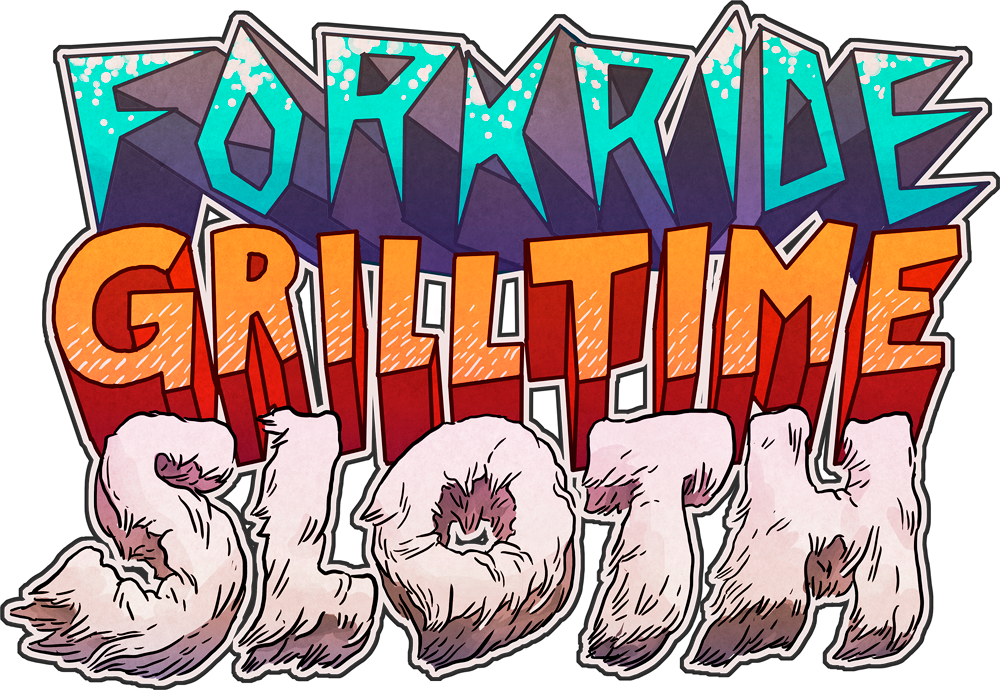 THE STORY
FORKRIDE GRILLTIME SLOTH is a short Slap 'n Grill game about a sloth and people he knows. Experience how it feels to be a sloth in a train filled with people, who want to eat you. Grill things you find on the floor and be rewarded for that with new friends! And don't get eaten…
UNIQUE SLOTH EXPERIENCE!
Experience how it feels to be a sloth in a train filled with people, who want to eat you.

FAT ON YOUR FINGERS!
Grill things you find on the floor and be rewarded for that with new friends!

PEOPLE OF INTEREST!
Collect people in your house and learn their stories.

BECAUSE AWARENESS!
Make your heart feel warm by playing this game, which supports sloth habitats on this planet.