Description
So somewhere in space is Neulins, a dreary and dirty place where the clocks of large factories set the pace. The population has adapted to the harsh climate of this industrial asteroid: Neulins is inhabited almost exclusively by machine people. One of them is Leschek who is just another cog in the gearbox. But the cozy robot is not really dedicated to his assigned task in the toy factory, daydreaming about his own ideas of a multi-function action figure. When his colleague Fattko falls a victim to the final defect, he leaves Leschek a legacy, that could help him escape. But to really escape Neulins in the end, Leschek needs a human associate. The illustrator Sebastian Stamm, creative director and co-developer of the award-winning indie game Tiny & Big, finds an extraordinary action scenario for his comic debut Lescheks Flug (Leschek's Flight) : an offbeat space adventure, that's rusting, rumbling and creaking.
History
Sebastian Stamm was born and grew up in the dark forests of Upper Frankonia, Germany. He has always been interested in mechanics, robots and unique fictional characters. Stamm have studied Illustration and Animation at the school of art and design Kassel, Germany and graduated with a degree in Visual Communication (Illustration and Comic).
Features
They even used color! - 122 pages in color, filled with premium space opera content!
Look at those characters! - Join Lescheck and Faarman on their quest for pills and spaceships.
It speaks my tongue! - Available in German and English Language.
Rotopol! - Published by Rotopolpress, a genuine independet publishing house
Videos
There are currently no trailers available for Lescheks Flight. Check back later for more or contact us for specific requests!
Logo & Icon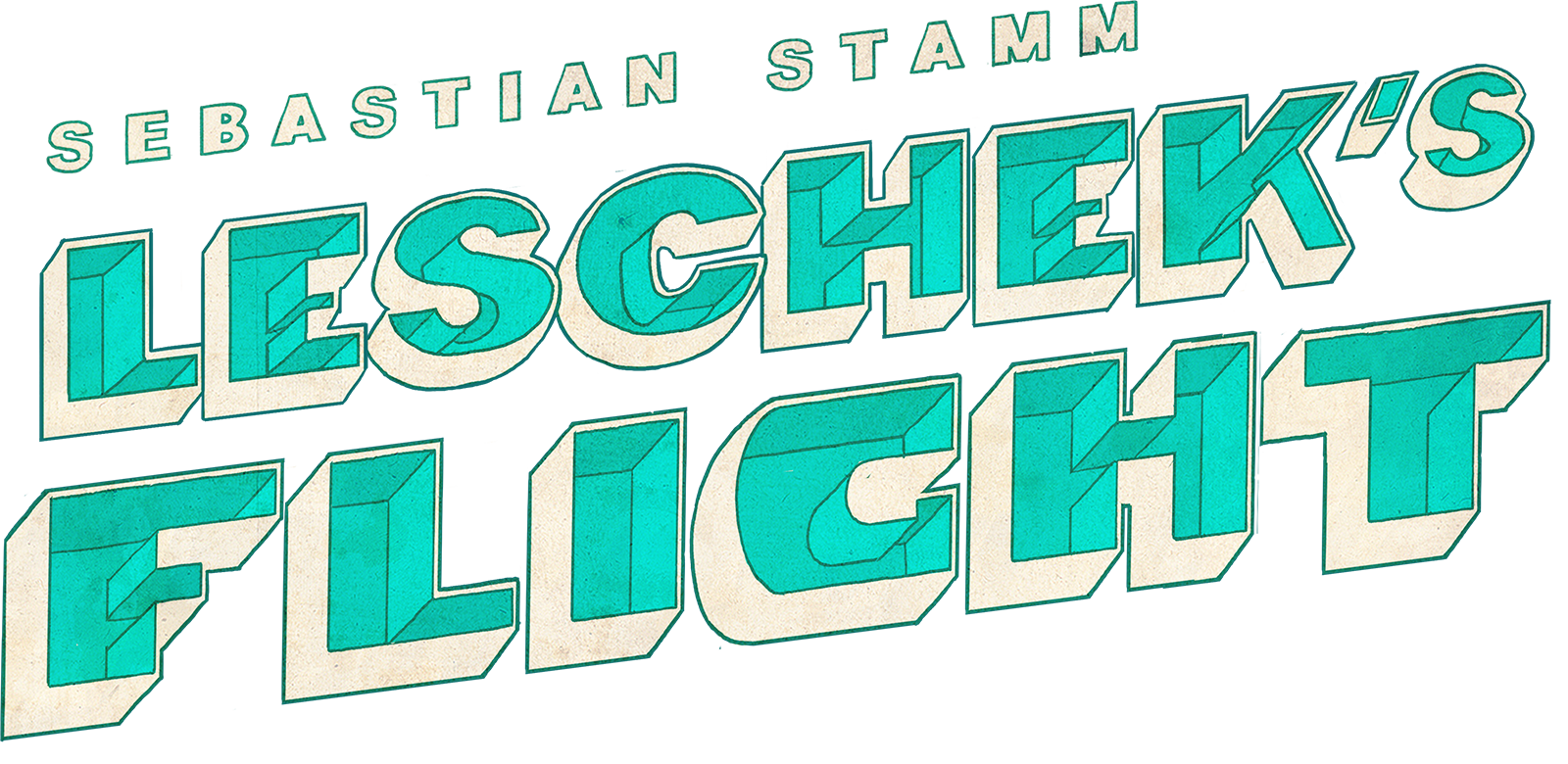 Awards & Recognition
"Winner of Best Independent Comic ICOM Award" Best Independent Comic – 2014
Additional Links
Reading Excerpt

You can read the first 22 pages of Lescheks Flight via Issuu here: issuu.com.

Rotopolpress

The best publishing house there is, pay them a visit and have a gander at their makings rotopolpress.de.

The Stamm

You can look at more images drawn by Stamm here: the-stamm.com.
About Black Pants Studio
Boilerplate

Black Pants Studio is an independent game studio rooted in Berlin.

More information

More information on Black Pants Studio, our logo & relevant media are available here.
Lescheks Flight Credits
Sebastian Stamm

Art & Story

Julia Szabadics

Coloring Support

Rotopolpress

Publishing & Editing

Christina Lerke

Coloring Support
Contact
Inquiries

Twitter

Facebook

Web